How well do you know Olivia Rodrigo?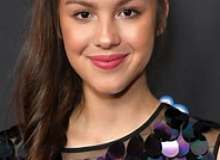 Are you a superfan of Olivia Rodrigo? Find out if you are in this super fun quiz. Most people only get 10/12 as there highest score! Do you think you can beat that?
It's simple, all you have to do is click on which answer you believe is correct, and of course, have FUN. At the end of this quiz, you will get your result and a little message from me. Enjoy and have fun.