How well do you know Nahal?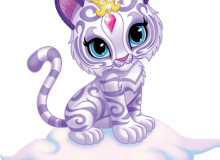 This quiz is about Nickleodeons genie television series called Shimmer and Shine. Its about twin genie sisters who grant wishes for their human best friend, Leah.
This quiz is about one of the twinss pet, Nahal. With this quiz, you will find out how much you know about Nahal. So, take this quiz, and find out, how well you know Nahal!
Created by: Shimmer_