How violent are you..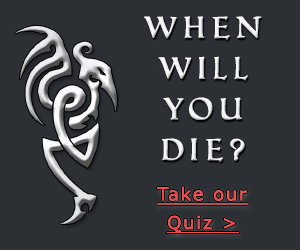 How violent are you? Would you smash up someones car if you were made at them? Or just brush it off and walk away? Which of my 5 levels of violence are you? See how you would act!
Do you think violence is a virtue? If so check this out. You may be surprised at your result! How do you react to certain things? Are you chilled out, or an ice cold killer..
Related Quizzes:
Create a quiz on GotoQuiz. We are a better kind of quiz site, with no pop-up ads, no registration requirements, just high-quality quizzes. Hey MySpace users! You can create a quiz for MySpace, it's simple fun and free.