How long will you survive a zombie invasion?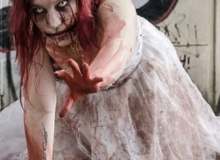 Hello, friends! Do you have the wits to survive a zombie apocalypse? Answer all the questions truthfully to know! And, warning: check yourself for bite marks!
Many people think that they have the wits to survive it. But few can! So, take a deep breath, because my results never lie! Good luck, and don't forget to have fun!