How Likely Are You to Go Postal?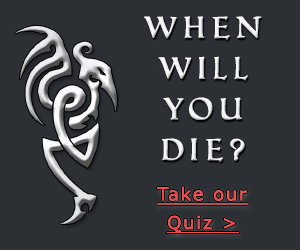 What office or school doesn't have that person everyoen thinks will come in with a machine gun and destroy us all? The loner, the sadist, the unappreciated genius? The question is- could that be you?
So how likely ARE you to go postal? What's the chance that you'll be the one to wander in armed and ready to kill? Find out in this quiz! (Not a diagnostic tool. I am not a therapist.)
Related Quizzes:
Create a quiz on GotoQuiz. We are a better kind of quiz site, with no pop-up ads, no registration requirements, just high-quality quizzes. Hey MySpace users! You can create a quiz for MySpace, it's simple fun and free.