How horny are you?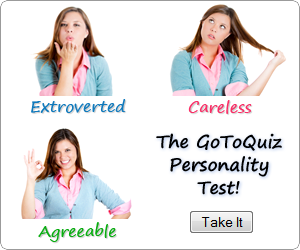 How horny is too much? This is the question on all of our minds. Did someone ever tell you that you are just too obsessed? Do you think you have "it" more than your mates? This is a double-edged weapon, it can be a blessing.. or a blessing (I know I repeated that) so take the test to know your score! let's get started!!
Are you a horny person (not the kind on your head...see a doc about that)? Drop down your knickers and start workin'! (dude, on the quiz not on your....) just take the test and let's see if we can find the answer.. so let's start? You can find out in just a few simple questions. The test will show you the truth!
Related Quizzes:
Create a quiz on GotoQuiz. We are a better kind of quiz site, with no pop-up ads, no registration requirements, just high-quality quizzes. Hey MySpace users! You can create a quiz for MySpace, it's simple fun and free.