How evil are you?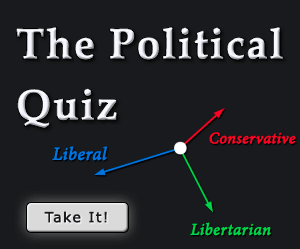 The world has 2 sides: Good and Evil, light and darkness, love and hate, yin and yang. There are those who fight to make the world a better place, and then there are some who fight to destroy it. It was always this way.
Which of these 2 sides do you belong in? Is your soul filled with light? Or darkness? Is you mind filled with love? Or hatred? See which side you really are on. Discover your secret self. Take the quiz.
Related Quizzes:
Create a quiz on GotoQuiz. We are a better kind of quiz site, with no pop-up ads, no registration requirements, just high-quality quizzes. Hey MySpace users! You can create a quiz for MySpace, it's simple fun and free.