Horse colors and breeds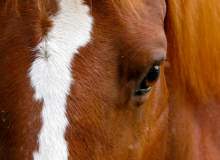 This is a quiz that will test your knowledge on horse breeds and coat colors. All of these questions will be easily answered by horse enthusiasts. Good luck!
I made this quiz with all the knowledge I currently have, so there is no doubt in my mind that you will get a good mark on this test if not, just remember it doesn't matter what you got as long ass you had fun and you learned something!
Created by: Emily