Could you be my significant other?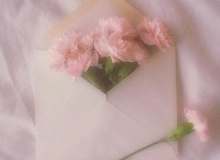 Hello, in this quiz you will know if you can be my signifcant other or SO! You will have ten questions thay were riguroursly chosen for you to anwser. There's one right anwser so choose wisely! Jk jk This is just a joke
This is a stupid test that I made just for fun because I was bored, plis don't take anything seriously! Also I am not that full of myself...or not? Huehuehue Sorry for every mistake that I make in terms of writing, english is NOT my main language and I tried my best to write everything correctly so yeaa. I hope you have fun!
Created by: ZoeAlmi