Are you more "Positive" or "Negative"?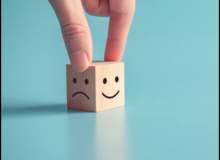 Are you more Positive or Negative? Do positivity or negativity leads you? Do you listen to your negative or positive side most of the time? Wanna find out?!
Don't be lazy you only have 10 questions to answer! I wonder if there's any easier way for you to get to know you. I can guarantee to you that is quiz is very accurate Please like, rate and comment! Hope you like it!
Created by: Severus Snape7