Are you a wolf shapeshifter?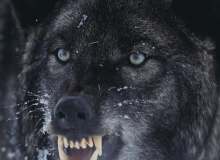 Hello! This quiz will determine if you were born with wolf shapeshifting blood! This will ask you many questions so that the result is as accurate as possible! Wolf shapeshifting genes can be rare, so this will help tell you whether or not your a wolf shifter!
Let's begin! Prepare for a long test though, because there are many questions to make sure that this is very accurate! Also, you will get a score from 100 to 1. 1 is not shifter at all, 100 a true shifter! 50 and above means your probably a wolf shifter, 49 and below means your probably not.
Created by: Cinderwolf