Are you a Telford, England person?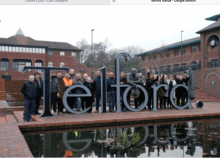 Many newspapers call Telford the UK's chav capital, but this quiz begs to differ, do you agree with this quiz or the newspapers, find out with this quiz!
Telford, Shropshire, England, UK is a great town with a population of about 150 thousand people and redevelopment of the shopping centre Telford offers so much!