Are you a pals superfan?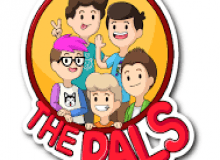 This is a quiz to see how well you know the pals. Just a few simple questions to see if you are a fan, a super fan, or not a fan at all. Take the quiz to see how well you do!
Thank you to anyone who played this quiz. It took me a long time to make it. This is the first quiz I ever made on Go To Quiz, and I'm super excited to see how it turns out. If you are a pal playing this....OMG TYSM I LOVE U!!!
Created by: Riley