Would I Date You? (For Girls, I'm 14)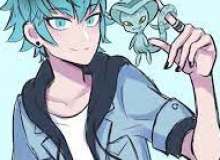 I was bored...so I made this. I hope you enjoy the quiz, I'm tired now. This is for fun so I hope you like this either way. Anyway, enjoy the quiz and have fun.
STILL TIRED (Continue with the quiz, Imma put trash here). I'm STILL tired. I am speed, jk, we ain't doing no Cars, XD. Have fun with the quiz, stay safe, BYE!