Which of Pou's Characters are You?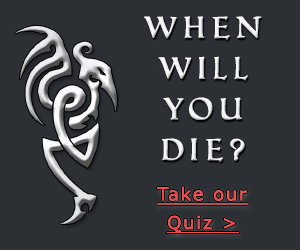 This is for those of you who know and love/hate my characters. Find out which one you most resemble. Is it Finn, Gil, Isolde, Julian or Shaheen? No cheating!
This is paragraph 2. Apparently I *have* to give you something with 150 characters in it, so here is come gratuitous rambling to fill in the space so I can complete this bloody thing.
Related Quizzes:
Create a quiz on GotoQuiz. We are a better kind of quiz site, with no pop-up ads, no registration requirements, just high-quality quizzes. Hey MySpace users! You can create a quiz for MySpace, it's simple fun and free.