Which of my favorite io games should you play?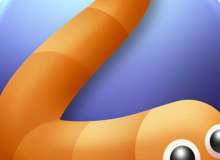 Slither, superhex, paper, and splix. All are my favorite io games to play. But which of them should YOU try out? Slither.io? How about paper.io? All are fun, but you only get one result on this quiz.
I need two paragraphs, so slither is awesome, and splix is very fun, and superhex I have gotten on the leaderboard, and paper is very fun and this is a run on but I need two paragraphs so I don't care.
Created by: Vampirina