What wings of fire hybrid are you?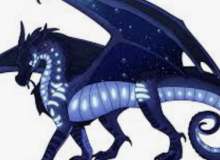 Have you ever wondered what type of hybrid dragon you would be from Wings of Fire? well then this quiz is for you. You will get the answer by the end of this quiz.
Bla blah bla blah bla blah blaaaaaaaaaaaaaa! I don't have enough letters blahaaaaaaUm... gfjrjdbrhrndnehbdbdbhdb nendbfjdbdjdjddn fhcbfbhhdndjdjfjh shfbthhfhdbhdnj!