What age will you die?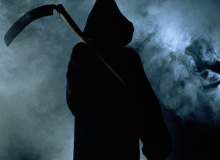 In this quiz you will find out the age you will die, answer all the questions truthfully. Share this quiz with your friends, and compare your death ages!
(This is not always accurate so dont worry) You will be asked 10 questions, in this quiz, and your answers will determine your result! You will also be given advice to improve your death age, good luck!!
Created by: Jasmine Saunders