what 7ds character are you?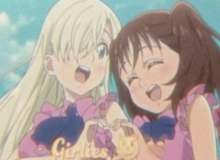 What seven deadly sins character are you?! I was bored and did this so its not the best! :) I hope you get what you were hoping for! SEVEN DEADLY SINS
BTW If you don't get what you want don't come at me QwQ its just my opinion and a fun quiz for me to do when im bored! :) sorry if its not accurate! <3
Created by: Miki!