CrazyFrank Quiz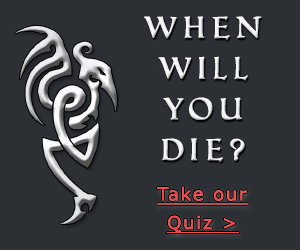 I'm bored. I'm making a quiz about myself... don't worry, it will be pretty good, though! Uggh! I don't have enough letters in here yet! Maybe this will be enough? OMG! You can't have repeating characters, or gibberish, so putting a lot of ellipses doesn't work!
Let's see how y'all do. Also, Apple is a fruit, not a color or a baby name. I hate people who think differently than me. I don't really hate them though. Umm... you ever notice in Ben Hur the statues in Rome look like bananas?
Related Quizzes:
Create a quiz on GotoQuiz. We are a better kind of quiz site, with no pop-up ads, no registration requirements, just high-quality quizzes. Hey MySpace users! You can create a quiz for MySpace, it's simple fun and free.