are you cute or pretty???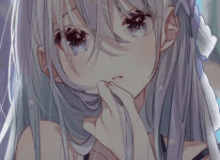 hello!!! welcome to my quiz. today youre going to find out if you are cute or pretty!! -- according to me. i hope you like this quiz and ur results!!!
also-- if youre uncomfortable being called cute and/or pretty, please dont take this quiz.... i dont want to make anyone uncomfortable ... thank you for understanding!!
Created by: tsukii