which wrestler are you?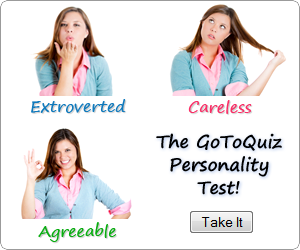 Every guy wants to be a wrestler, but who's character traits do you have? are you a high flier? a consumate professional, do the crowd adore you, or are you john cena? Take this test and find out if your Ric Flair or Repoman!
Flex them mental muscles and find out which wrestler you are most like! will you be hardcore, hardly worth booking, or just hard as nails, one way to find out.. take the test! its only 12 questions! even Jim Duggan could manage that!
Related Quizzes:
Create a quiz on GotoQuiz. We are a better kind of quiz site, with no pop-up ads, no registration requirements, just high-quality quizzes. Hey MySpace users! You can create a quiz for MySpace, it's simple fun and free.