Which of Mir's Characters are you?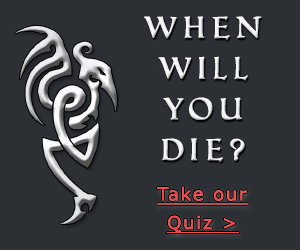 Wonder which of my characters are living inside you? Insane? Flirty? Naughty? Full of yourself? I have put together something that might just figure out who you really are deep inside.
I have a few characters that might be hidden inside you...take the quiz and see who you resemble most. I am not responsible for the outcome of this test. In other words, don't let it go to your head. *grins*
Related Quizzes:
Create a quiz on GotoQuiz. We are a better kind of quiz site, with no pop-up ads, no registration requirements, just high-quality quizzes. Hey MySpace users! You can create a quiz for MySpace, it's simple fun and free.