How good do you know me?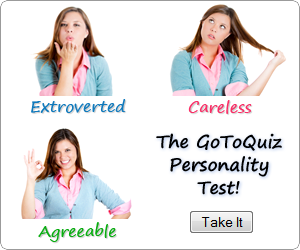 Well actually i was just bored stiff so i started making this quiz im curious how good people really know me or think that they know me the questios are kinda f*cked up but hey it was just timekilling that mdae me do this so...
Well i hope you enjoy answering this sh*tty list of questions dont break your head on them that isnt worth it if you answer wrong on some questions YOU ARE JUST A STUPID F*UCK
Create a quiz on GotoQuiz. We are a better kind of quiz site, with no pop-up ads, no registration requirements, just high-quality quizzes. Hey MySpace users! You can create a quiz for MySpace, it's simple fun and free.