The Stupidity Quiz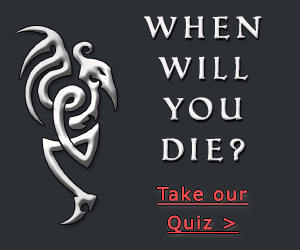 Are you stupid? Did you pay attention in class? Would you like to know just how smart you really are? Well, here is your chance. Come prove that you aren't the idiot everyone thinks you are.
My quiz is better than the ACT, SAT, or even the IQ Test. My questions range from Math to History, from Science to Pop Culture. You never know what I might throw at you. Are you ready?
Related Quizzes:
Create a quiz on GotoQuiz. We are a better kind of quiz site, with no pop-up ads, no registration requirements, just high-quality quizzes. Hey MySpace users! You can create a quiz for MySpace, it's simple fun and free.