What warrior cat are you?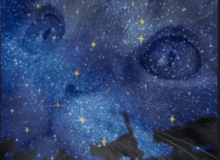 Hello and welcome this quiz will tell what warrior cat you are! EMmdjdmdjxmsmjdkdmfkfjsmmdkekdmdkmfngjrkdkmdmdmdmdmdkdkdkdmdkdkdkdkdkdkdkdkdkkdkdkdkdkdkdkkdkfkfkfmfjjfnfnfjf
Nejdindmsksimejfjfkwkdmjcmdmgnisknfijcmdnfkcmdnjfkmsndjvmdnfimanfi mdjdjnfnfnfnnv. No rkmf. jfndjcmngn. jya fmI mmfnHi fnnfn was the afternoon morning to do the perfect one for you I love ya girl and you got me in your face with you and your friend I am Divergent I love ya I know I am a good bye I am so glad you are going back and your friends are and I love you and Midnight will you have to do a Kittypet with your boyfriend I am Divergent is the perfect gift for you and your boyfriend and your WHAT!!!!!!
Created by: Ravenstar