What's your go to Hogwarts House based on what you answer???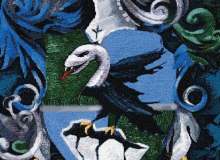 This is a quiz for Harry Potter nerds!!!! IF U LIKE HARRY POTTER U CAME TO THE RIGHT PLACE!!!!!!! potterheads rule all fandoms!!!1 I MEAN POTTERHEADS ARE THE BEST!!!
This is for PEEPS who like harry potter and cant register for pottermore!!!!! I MEAB WTF IS THAT ABOUT???? I MEAN ALL OF U PEEPS ARE ACCEPTED IN MY MIND!!!!
Created by: Angelina