What Christian Song Do You NEED To Listen To?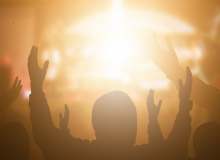 If you need encouragement, I have some songs that might provide that for you. These results are based on your needs and your relationship with God. Some of these songs are upbeat, others are reverent.
I hope these songs provide hope and bring forth a breakthrough. If these songs aren't what you need, I apologize, but whatever you get know that God is for you and not against you. He loves you!