the test to prove wrong about black cats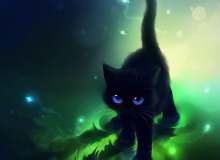 everyone lately is thinking that black cats are bad luck, but this test proves they aren't! the are the most sweetest good luck animals the world could ever have!
also, check my latest game out! it's called, :what warrior cat are you? it's great! oh! and check out Erin hunter! she created warrior cats in a book! go to [no urls] to see the books, latest views, to follow her, and more!
Created by: keely