The Hardest Pee Quiz You Will Ever Take!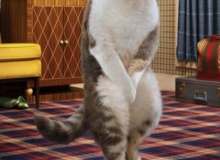 READ THIS IT IS VERY IMPORTANT: Directions. 1) drink a cup of water before you start this quiz. 2) Look up "Trickling water" into YouTube and let play (with volume) for the entire quiz.
Please only do this quiz in the bathroom so you have a toilet accessible if you need it. (you will need it!) If you don't do it in a bathroom, I suggest putting toilet paper in your pants.
Created by: jmdvorkin