Should You Wear Pads Or Tampons? (No boys allowed!)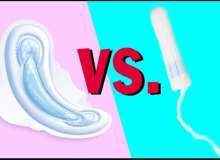 This quiz is all about helping you decide if you should wear pads or tampons. Pads are napkins that stick to your panties. Tampons are plugs that are inserted to the vagina.
If you wear tampons, remember to NEVER leave them in for more than eight hours, that is very dangerous, so change them every 4-6 hours and use overnight pads when you go to sleep.
Created by: Kyra