Perfect punishment for nerds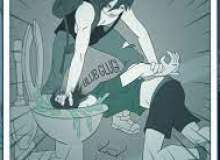 This quiz will determine what kind of punishment you deserve. It will ask you questions about your school life and use your answers to see what punishment you will get.
Are you a bully? You don't deserve a punishment! Are you a nerd? You probably deserve some atomics and hangings. Are you the prime bully target of your school? Then you might end up on the flagpole..
Created by: Bully-Me-Please