Are You Good In School?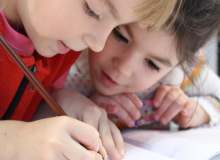 This is a quiz to make sure you stay smart in school! Dont be dumb! Make sure to be smart!! So I really hope you enjoy this. I even liked it. So you must!! Please answer the following questions :3
Its fun! (But it only has 10 questions but.. whatevs) its super easy! Answer the questions and see your score/Answer! This is really fun.. you should enjoy it!!
Created by: Emma