A New Pee Story!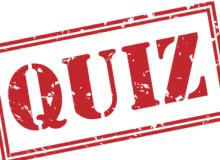 azxscdfvgbhnuimop['.,mnbvcgxzyuioop[a[;de'rgt./hyj,hmnxbchz\uiopo[pas]we'#rt/y.uj,hnjkgbivocpxz[]zaswER?T.y,lkhgbo;vp[c]xzaqw?e.R4,5TLKYOH0-GB=VDCSXA786
451e8r7g/dfrtyuiop;'[/;.,mnbvcxswe345sdfrtyuiklmn cxz\fgtryuiop;'.,MNHJYUIO9P0[-]=74~@?;.lkjhgfdrety67u8i9op0[-]=#@?.,mnbvcdsewr4567890-[]=41?.,mnbvcd
Created by: [Insert Name Here]
Rate and Share this quiz on the next page!
You're about to get your result. Then try our new sharing options.
What is GotoQuiz? A fun site without pop-ups, no account needed, no app required, just quizzes that you can create and share with your friends. Have a look around and see what we're about.